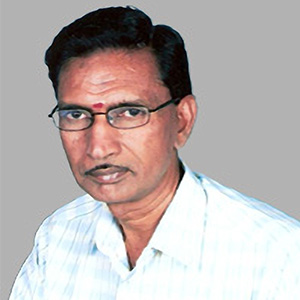 S.Jagatheesa Perumal
Factory Manager
He did B.Sc.,M.A.,B.A.L and he has gained more than 39 years of experience in TamilNadu Temple as E.O .
From 1977 to 2006 as Executive Officer(H.R & C.E Deepartment) in TamilNadu Government. He worked in famous temples including Thanjavur Big Temple, Nellaiappar Temple etc.
From 2008 to 2016 as Manager in Sri Kasimutt Ashramam.
From August 2016 as Factory Manager in V-Enertek He leads the production and planning department function, factory management and administration.